Future Drawn
[pp_gallery id="4737″ style-id="f10d769a-3a06-47b0-9993-c27e58639ce4″]
A Fellow Artist!
I met the owners of Future Drawn in the fall of 2016.  We are both members of the Denver Metro Chamber of Commerce and ran into each other at a networking event.  As an artist, I was excited to meet another creative.  With over 3000 members, the Denver Metro Chamber of Commerce is the largest chamber of commerce in the state of Colorado.  I rarely run into other professional artists.
Sweet Green Photography is a professional photography business.  However, when it comes to art, drawing is my first love.
I've been drawing my entire life.  In high school, I drew the cover for O'Fallon Township High School's 1998-1999 yearbook with another gal.  I even had my senior photos taken with my drawings!  (Click here to see that story.)  I continued to immerse myself in art throughout college.  When I earned my Bachelor of Fine Arts at Southern Illinois University Edwardsville, I majored in both Photography and Drawing.
About Future Drawn
Future Drawn creates oneLine art.  It's AMAZING.
To quote their website –
Every now and then a new art style is invented, perfected and transformed.  Artist Jonathan Applegate has taken the simple contour line and developed his unique oneLINE style.  From START to END the line does not cross or intersect.

The oneLINE is a re-invention of minimalism, cubism and surrealism combined into something fresh and different.
It is fascinating to view their drawings.  When they opened their new gallery in the Tennyson Street Cultural District Art, I was delighted to photograph it for them!  Since then, they've added even more art, including some crazy cool collaborations.
Future Drawn is located at 4420 Tennyson Street, Denver, Colorado.  Every first Friday of the month, they enthusiastically participate in the First Friday Art Walk on Tennyson.  Click here to find more information on Denver's Art Districts.
Real Estate Photography
Even though they are not realtors nor wanting to sell their space, Future Drawn took advantage of my same-day real estate photography.  I spent about 90 minutes photographing their gallery and edited their images for them that same day.  As a Colorado real estate photographer and business owner, I understand the importance of investing in professional photography.  As a result, I'm flexible with the term "real estate photography."  I'm happy to help any Colorado business showcase their space!
To learn more about me, click here.  Have any questions for me?  Please call or text me at (618) 660-6863, or email me at [email protected].
To view more of my work as a Denver real estate photographer, click here.
Click on my blog posts below to view some of my latest listings of Colorado real estate photography.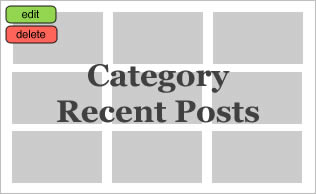 [pp_gallery id="3610″ style-id="76e881de-7e97-4d8f-a988-800399bd147f"]